As a wedding party member, bridesmaids and groomsmen typically have to shell out quite a chunk of dough to participate in the happiest day of your life. Sure, they may get access to an open bar and choice of chicken or fish, but between rehearsals, writing speeches, throwing bachelor/ette parties and generally making sure their soon-to-be-wed friends and family members don't lose their sh*t, they put in a lot of work for you.
Here are 5 unique wedding party gifts that will show them how much you appreciate all they do:
1. Artisanal soaps, bath & beauty products
Create your own Birchbox of sorts and put together a nice package of handcrafted soaps and toiletries. Men like to look and smell good too, so packages can be customized depending on each party member's preference. You'll also get to show them how well you know them by choosing products you know they'll love.
Local vendors: Bodhi Basics, Great American Natural Products, Milagros
2. Monogrammed or personalized stationery
Even in the Internet age, pen and paper are still alive and well. There's something very intimate – romantic, even – about hand-written letters and notes. Even though your party members may not use personalized stationery often, when they do, they'll think of you and the wonderful time they had at your wedding. Or they'll use it to make a grocery list. But food is awesome too, so it works out either way.
Local vendors: Calusa Press Co., The Southern Letterpress, A+P Designs
3. Hand-stamped jewelry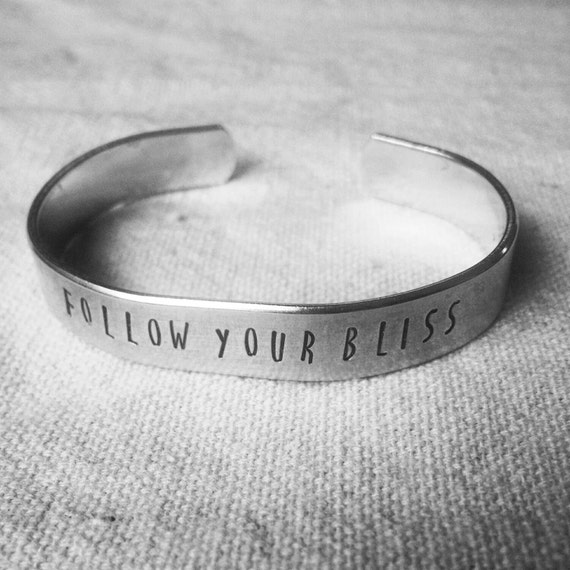 Everyone is a nerd about something. Whether it's comic books and superheroes or working out or cooking or music or dog costuming, everyone has a "thing." Tap into your friend or family member's fandom and get them a gift that really speaks their language. Custom-stamped jewelry not only looks cool, but assures your maids and men that you appreciate their quirks. If all else fails, you could always just stamp initials on a nice charm or bracelet.
Local vendors: Fandomonium, Strands of Sunshine
4. Spa services or massages
You won't find many people who are actively anti-relaxation. If getting [innocently] rubbed down isn't someone's thing, there are facials, mud baths, wraps, manicures, hair services, acupuncture and many more options for personal pampering. After all the spending and planning that your wedding party does for you, it's nice to give them a little TLC right back. And if you're not sure which service your bridesmaid or groomsman would prefer, there are always gift cards.
Local vendors: The Peaceful Warrior Massage, Tranquility Wellness Spa, Acupuncture & Herbal Therapies
5. Beer or brew kits
Craft beer is huge these days. There are so many styles and sub-styles of beer, that it's easy to find something that suits each person's palate. And beer isn't just a man's game, either. Women are becoming more and more involved in the craft beer lifestyle and brewing industry. You could get a personalized growler created and fill it at your party member's favorite brewery. You could choose a few high-end bottles from a local craft beer shop. You could even visit a homebrew store and get an all-in-one brew kit so your maids and men can create their own ale or lager from scratch. And then they can share it with you. (Bonus!)
Local vendors: The Brewery Bay (a map of all local breweries), Shep's Beer Emporium, Avid Brew Company, 3 Daughters Brewing
Weddings are stressful, for sure. But they're also beautiful gatherings that celebrate love, friendship and family. If you really want to show your wedding party how much they mean to you, you have to personalize each person's gift. Catch-all gifts usually go unused and end up in a random closet or drawer, but taking the time to put together individual packages ensures that your bridesmaids and groomsmen will also feel special on your special day. The more love in the air, the better.
If you'd like to learn more about how Tampa Bay's #1 reviewed wedding and event venue, NOVA 535 Unique Event Space, can help you plan the wedding of your dreams, get started today or call/text 949.873.6682.